Assalamualaikum :)
Apa tu link hover ? Link hover ialah, bila korang hover je link dekat blog korang nanti dia keluar sparkle sparkle lah, rainbow lah, hujan donutlah and ber macam lagi. Kalau tak faham jugak, korag try buat and preview tengok hasil dia tu k?
1. Sign In Blogger >> Template >> Edit HTML >> Proceed
2. Ctrl + F dan cari code ni :
a:hover
3. Copy code bawah ni :
color:#FF6699; background:url(

URL IMAGE

) ;background-repeat: repeat;

text-decoration:underline;
4. Paste kan di
BAWAH
a:hover tadi.
NOTA COMEL : Gantikan URL IMAGE dnegan url hover yang korang nak.
5. Preview and Save :)
EXTRAS !
Takdak URL IMAGE link hover ? Takpe meh check sini :) Credit to
Kak Lyssa
http://i603.photobucket.com/albums/tt117/misdollymie/rainbowhover.gif

http://dl5.glitter-graphics.net/pub/590/590935ankbyj1xx4.gif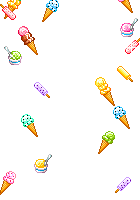 http://dl6.glitter-graphics.net/pub/590/590966tdltan40f8.gif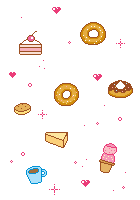 http://dl.glitter-graphics.net/pub/590/590941r351ykwhz6.gif